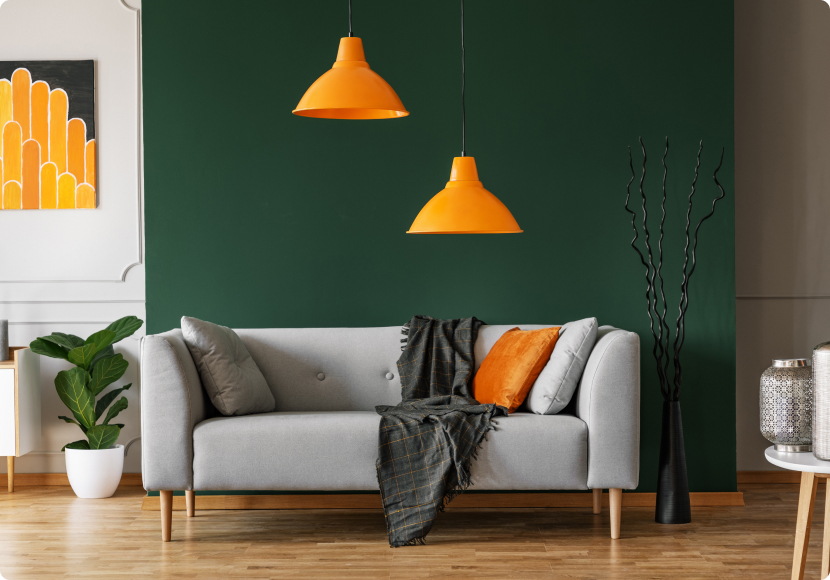 03
Airbnb Design Ideas
Get tips for furnishing and decorating your dream property.
Guests want hotel-like convenience and sophistication — with all the amenities of home.
Quality furniture, polished decor, and a clean space allow you to provide both: a home-away-from-home experience with the familiar, luxurious comfort of a hotel. Get unique Airbnb decor ideas, plus tips for keeping your short-term rental clean.
Vacation Rental Cleaning
One of the best ways to communicate to your guests that you value their business is by providing a clean environment for their stay. Because Airbnb cleaning can be an exhausting task for new hosts trying to learn the ropes, hiring a vacation rental cleaning service can be invaluable for saving time and ensuring a sparkling property in between each stay.
Airbnb Interior Design
Airbnb interior design ideas range from swapping out small decorative pieces like throw pillows or rugs to adding plants or warm lighting to playing around with modern design techniques. Learn more about Airbnb decor ideas for bedrooms, living rooms, small spaces, and more.
Want to learn more?
Explore our other categories to learn about Airbnb design ideas, enhancing the guest experience, boosting your profitability, protecting your vacation rental investment, and helpful automation software.
Sign Up for Turno
The Smart Way to Find, Schedule, and Pay Vacation Rental Cleaners
Sign up for Turno to find a professional cleaner in your area and put your vacation rental on autopilot.
Join Today