Who We Work With
We work with distinguished players in the industry to provide vacation rental hosts and
cleaning professionals with seamless integrations, increased functionality, and an enhanced
user experience.

Learn more about our industry partners and current and upcoming integrations below.
OTAs

The Turno Host App syncs with your guest calendar from Airbnb, Booking.com, Vrbo, and all major booking platforms and channel managers, as well as iCal, Google Calendar, and Outlook.
Integrations

Your Turno host account can easily sync with your other favorite tools for channel management, property management software, and guest access. Learn more about our integrations below.

Want to integrate with another platform? Send us a request to let us know.

AvaiBook is an all-in-one solution to manage all your listings, calendars, bookings, fees, owners, and guests.
Booking Factory is an all-in-one property management system trusted worldwide by independent hotels, short- and long-term rental properties, wedding venues, and more.

Bookster is an easy-to-use property management software that allows hosts to automate daily tasks and create an exceptional guest experience.
Escapia is a cloud-based vacation rental system that helps vacation rental managers automate property management tasks and online distribution.

Eviivo is an all-in-one booking suite that features essential accommodation software functionalities to manage and grow short-term rental bookings. Eviivo's award-winning channel and property management tools effortlessly automates over 20,000 properties worldwide.
FantasticStay is a world-class property management system and channel manager that helps hosts to streamline, automate, and scale their businesses.
Guesty helps short-term rental hosts and property managers seamlessly oversee information about their businesses, including listings, reservations, staff, and more.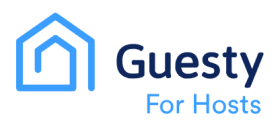 Save time, simplify hosting, and manage your rentals on-the-go. Automate your guest communication, manage your rentals across Airbnb, Vrbo and Booking.com, and take your hosting to the next level.
Hospitable provides Airbnb, Booking.com, and Vrbo hosts with the ultimate property management solution that centralizes all properties in one convenient dashboard.
Host Tools is a full-featured channel manager that allows short-term rental hosts to sync multiple listings and calendars, automate messaging with guests, and manage cleaners.
Hostaway makes running your property management business easy and more profitable through a customizable channel manager, analytics and reporting, and more.
Hostfully is an end-to-end property management platform that helps hosts streamline their workflows and simplify daily operations to increase bookings and boost revenues.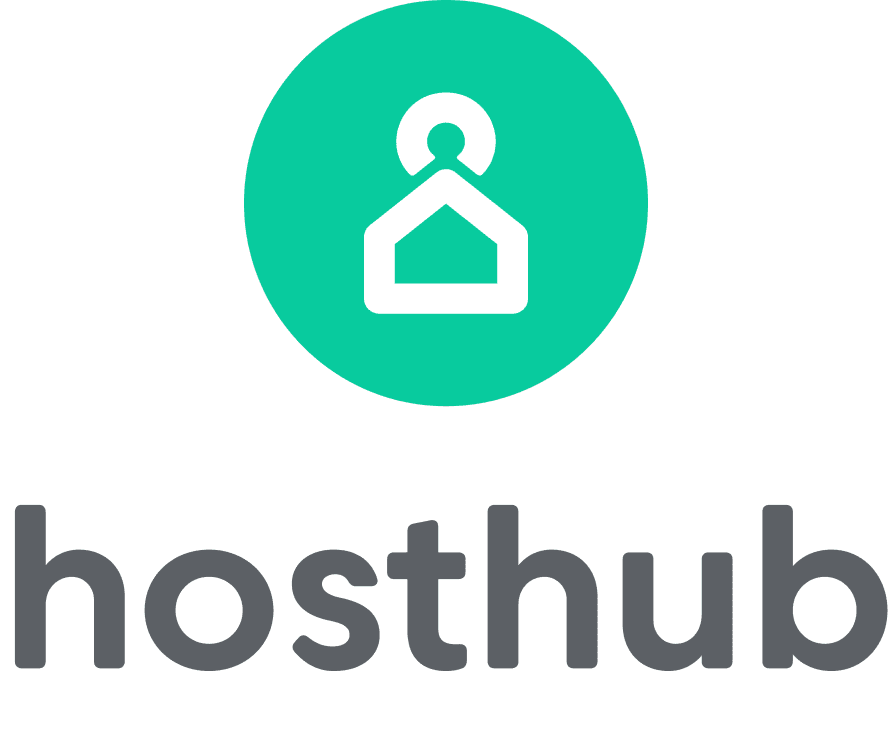 Hosthub is a channel manager and PMS built to help increase revenue, improve operations, and save time and money. Hosthub has everything you need to manage your properties effortlessly and reliably.

Hostify helps hosts work smarter and grow their businesses through automation, task management, analytics, 24/7 premium support, and more.
iGMS helps vacation rental hosts increase their bottom line through guest communication productivity tracking, direct booking management, automation tools, and more.
Jetstream is an innovative, all-in-one distribution and channel marketing solution uniquely designed for multi-unit properties of any size.
KeyNest is a simple and secure key exchange solution for vacation rental hosts and property managers that helps improve the guest check-in experience.
Kigo is an online, scalable solution that helps vacation rental managers and owners maximize revenue and streamline operations so that they can spend less time managing more properties.

Lodgify helps hosts automate their vacation rental businesses through its property management software, channel manager, website builder, booking software, payment processing, and other time-saving features.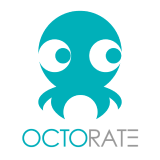 Octorate is an all-in-one PMS web-based system that allows short-term rental property managers control over all their operations from one place at any time.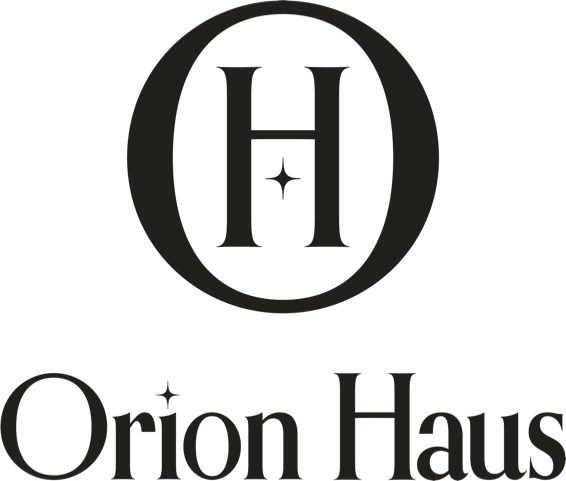 Orion Haus is an app that apartment community residents can use to homeshare, making it easy to host, to stay, and to always feel at home.
OwnerRez provides vacation rental hosts with a fast and flexible solution for property and channel management, messaging, payment processing, and more.
RedAwning helps homeowners make more money from their second home, improve guest satisfaction, and simplify their processes without the high cost of full-service management.
RemoteLock is the leading provider of cloud-based smart lock systems, allowing short-term rental hosts to secure one door — or hundreds — and manage access from anywhere.
Smoobu is an easy and efficient channel manager for vacation rentals offering booking and reservation systems, guest communications, a free website, and more.
Tokeet provides an easy-to-use channel manager to help short-term rental hosts fill their booking schedules and grow their businesses from 1 to 1,000 rentals.
TRACK, powered by TravelNet Solutions, offers enterprise and customer relationship management (CRM) software solutions for leading hotels, resorts, and vacation rentals.
Uplisting, an official software partner of Airbnb, Booking.com, and Vrbo, allows short-term rental hosts to manage bookings, message guests, take payment, schedule cleanings, and more.
Zeevou is an easy-to-use online platform that automates your short-term rental business, optimizes processes, and provides world-class training and support.
Industry Partners

We're proud to partner with top organizations and associations in the short-term rental industry.
ACT Studios excels at vacation rental photography and web design and are trusted by many property memberships, associations, and industry software providers.
Angel Host is a rental maximization service designed to help short-term and vacation rental property managers produce above-average returns.
The Association for Short-Term Rental Homeowners (ASTRHO) is a free professional network to help vacation rental homeowners increase their knowledge, reach, and profits.
Azibo is the one-stop-shop financial services platform for the rental property market, providing world-class solutions for rent collection, banking, lending, insurance, and more.
Beyondbnb offers full-service property management across British Columbia, helping vacation rental hosts monitor and optimize their revenue data, occupancy rates, and more.
European Holiday Home Association
The European Holiday Home Association (EHHA) includes online STR platforms and national trade associations that represent professionally managed serviced apartments, property managers, and property owners in Europe.
Extenteam is an industry leader, helping vacation and short-term rentals, boutique hotels, and multifamily communities outsource property management professionals.
Fernish is a designer furniture and decor rental service that provides customers with the flexibility to rent, rent-to-own, or buy single pieces or full-room furnishings.
Founded by Wil Slickers, Hospitality.FM is passionate about and dedicated to bringing the best hospitality-focused podcasts to those in and around the industry.
Minut is designed to help hosts prevent unauthorized parties through its privacy-safe smart home monitoring solution that detects noise, motion, temperature, and more.

National Corporate Housing
National Corporate Housing is dedicated to providing temporary living solutions, including furnished apartments, international serviced apartments, rental assistance services, and more.

PriceLabs makes it easy for hosts to customize their vacation rental rates based on supply and demand, the time of year, competition, and more — all without them having to lift a finger.
Proper Insurance is the nation's leading vacation rental insurance provider with the most comprehensive policy on the market, offering unmatched protection.
Your single solution to invest in vacation rental properties, Rabbu makes earning passive income for Airbnb investors exactly what it should be: hands-off.
Rented delivers dynamic pricing recommendations, helps you make informed adjustments, and automatically updates your rates across major booking channels.
The Short-Term Accommodation Managers Association provides cooperation between companies operating STRs and the mutual contribution of its members in promoting the most dynamically developing Greek industry.
SUPERHOG is a software solution that combines advanced guest screening with embedded insurance to deliver better bookings, less damage, and greater guest insight.
STR offers confidential, accurate, and actionable data and insights to empower those in the global hospitality industry to strategize and compete within their markets.
The Vacation Rental Management Association (VRMA) provides education, networking, and professional development opportunities to vacation rental hosts and homeowners worldwide.
As a full-service accounting and consulting firm, Ximplifi helps clients achieve better financial success by leveraging technology and providing exceptional services.
How the Turno Marketplace works
We send your requirements to top-rated cleaners in your area and interested cleaners will bid on your work.
You will be able to compare bids and ask questions before accepting a bid.
Once you accept the bid, there's no obligation to use that cleaner. You can use the cleaner for one project or on a recurring basis.
OK
Turno, the smart way to schedule, pay, and find Airbnb cleaners
Automatic Scheduling
We create cleaning projects automatically by syncing with your reservations calendar.
Instant Notifications
Cleaners get notified of new available projects right on their mobile phones.
Cleaning Checklists
Ensure a spotless clean with our checklists, including photos, notes, and problem reports.
Automatic Payments & Reports
Make manual payments a
thing of the past.
Learn more