Best Ways to Grow Your Cleaning Company
As an Airbnb cleaning professional, you know the competition for the best jobs can be fierce. With the right resources, you can take the steps to grow your cleaning business from a side hustle to a profitable cleaning company. Keep reading for tips and resources to help grow your vacation rental cleaning business: including guidance for marketing, insurance, staying organized, and more.
A business license is necessary to operate as a legal vacation rental cleaning business in the United States. This license is beneficial because it legitimizes the business, protects business owners in the event of any disputes or legal issues, and provides access to certain tax benefits.
Generally, a business license will cost about $50. However, this cost varies depending on your location.
To get a cleaning service license, you will need to understand your local and state cleaning business license rules. Contacting your city's Department of Revenue or Department of Taxation is a great place to start.
For more information on the various types of licenses you might need for your Airbnb cleaning business and whether you are required to have state, county, and/or city licenses read "Licensing Your Cleaning Business: Everything You Need to Know."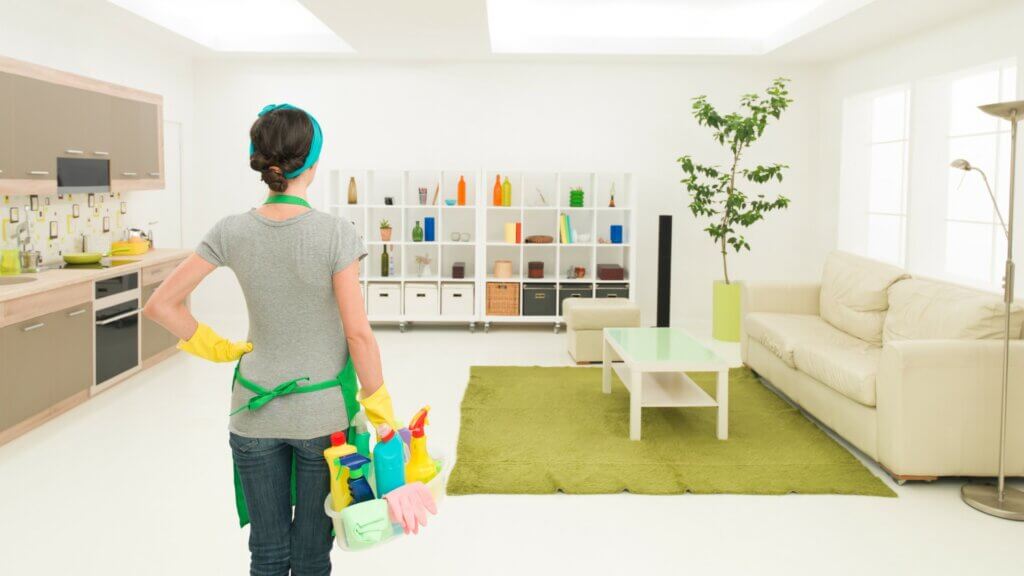 Insurance is as necessary as a business license for Airbnb cleaning professionals. Growing your cleaning company will be difficult without the proper insurance and bonds. Cleaning crews have to enter a property owned by someone else. Insurance provides protection against the risk of injury to cleaners (and your employees if applicable), damage to property, and liability for injuries caused by the business.
Liability and property insurance costs can range from $500-$1,000 per year. The costs of general liability insurance vary based on your business. Some states and policies can be more costly than others.
Different types of insurance beneficial for cleaning businesses include:
General liability insurance, which covers third-party liability such as property damage, bodily injury, and personal and advertising injury
Workers' compensation insurance, which covers medical treatments and wages for work-related injuries
Commercial auto insurance
Your Airbnb cleaning business cannot be bonded without insurance.
To learn more about insurance policies for your vacation rental cleaning business and the steps needed to become insured and bonded read "Cleaning Business Insurance and Bonding 101."
Given the expenses of business licenses and insurance in order to protect your cleaning company, it is important you know how to set prices for each cleaning project so you are positioned to grow your business revenue. Market-based pricing helps you cover your operating costs and make money each time you bid for new work.
According to Turno data from Q3 2022, the average vacation rental cleaning cost for a one-bedroom property in the United States was $69.40. The costs for two- and three-bedroom properties were $93.01 and $129.24, respectively. Understanding the Airbnb cleaning industry's current pricing can help you grow your cleaning business. Have the right price ranges to find cleaning jobs faster.
Factors that impact a profitable turnover:
The average time it takes to clean a particular property
Pricing based on time, square footage, or a project flat rate
Cost of cleaning supplies and transportation to and from each vacation rental property
Experience level of each member of your cleaning crew
For tips on how Airbnb cleaning professionals can master pricing vacation rental cleaning jobs read "How to Price Cleaning Jobs: 10 Tips to Stay Competitive."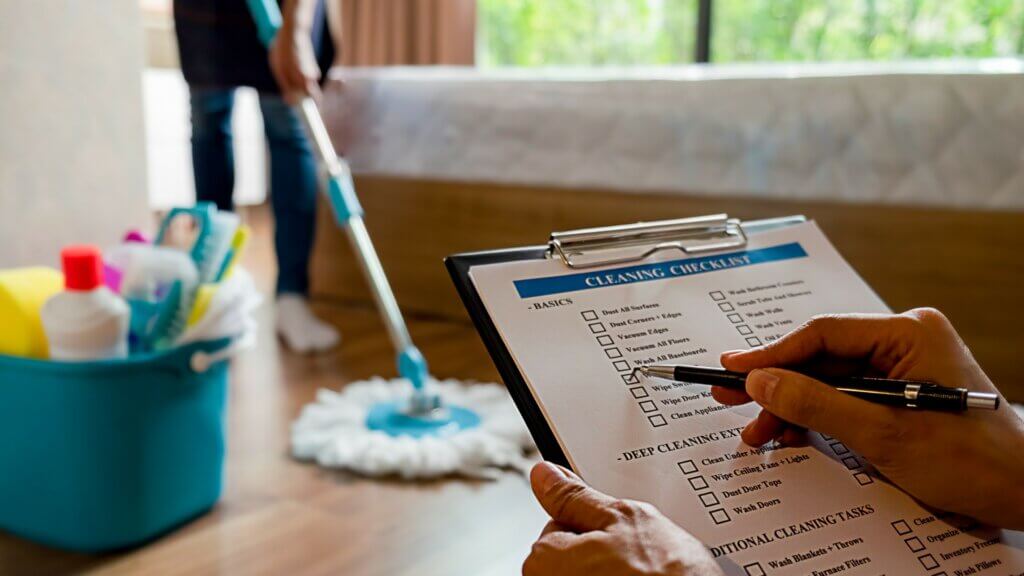 As an Airbnb cleaner, having a system in place to stay organized is crucial to success. Without a method for keeping track of your clients' turnover dates, times, and individual property staging requirements, managing your workload and real-time scheduling adjustments can quickly become a challenge.
Ways to keep your vacation rental cleaning jobs organized:
Establish a cleaning flow
Walk through the property before cleaning
Make use of checklists
For a breakdown of how to create a cleaning flow and handy cleaning checklists read "How to Stay Organized as an Airbnb Cleaner."
Congratulations, you are operating as a fully professional vacation rental cleaning business. You have a license and insurance. You are cleaning quickly and efficiently. You are pricing your projects in a way that makes your business profitable. Now it's time to unlock your ability to win new cleaning clients on Turno's Marketplace.
To maximize your professional cleaner profile:
Keep your profile up-to-date with current pictures and information
Earn badges that demonstrate your credibility and reliability (licenses, bonding, and insurance are badges you've already earned at this point)
Provide detailed pricing and availability (you've mastered your pricing strategy)
Collect positive reviews
For more details on optimizing your Turno cleaner profile and collecting customer reviews to find cleaning jobs read "How to Optimize Your Profile to Win Bids."
A marketing plan is vital whether you're aiming to attract new customers or retain current ones. It's necessary when you want to improve the visibility of your business in the locations where you provide vacation rental cleaning services. A thoughtful marketing plan will help you find cleaning jobs and understand how to consistently grow your cleaning business' clientele.
Aspects of a marketing plan include:
Identifying your target customer(s) and competitors
Creating a brand, website, and social media content
Setting clear business goals like the number of new customers and repeat customers you want to secure
Tracking and measuring success based on your goals and adjusting your strategy as needed
To learn more about how to create a vacation rental cleaning brand, understand your local marketplace, and reach your ideal customers read "How to Create a Successful Marketing Plan For Your Airbnb Cleaning Business."
How to Grow a Cleaning Business Fast
Growing a short-term rental cleaning business can be challenging for Airbnb cleaning professionals, but with the right resources and strategies, it is possible to build a consistently busy and profitable company.
Remember, by having a marketing plan, pricing your cleaning jobs correctly, getting insurance and a business license, and staying organized, you can increase your chances of attracting new hosts, booking more cleaning jobs, and boosting your profits.
Download our eBook to Learn More
Your cleaning expertise can help solve on-the-ground challenges for short-term rental hosts — your customers. Knowing more about the needs of their businesses allows you to offer better, more tailored turnover services. Download our guide "How to Start an Airbnb" to read about the business behind starting an Airbnb and the ongoing management and operations of hosting a vacation rental property.