What Is the Correct Order of Steps for Cleaning and Sanitizing an Airbnb?
Every cleaning professional has their own preferred method of cleaning. However, having an established cleaning method will create a unified understanding of expectations in how to get projects done. It will also provide a guarantee that all projects will be completed properly and thoroughly to clients' satisfaction. 
According to professional cleaning services, starting off with the basics is the best way to tackle any cleaning project. This includes dusting, sweeping, and picking up trash from all rooms. 
Following a singular room-to-room flow per task also will help streamline your cleaning process. For example, if you dust the kitchen, living room, bathroom, and then bedrooms, follow that same flow for sweeping, mopping, vacuuming, and sanitizing. 
We recommend the following room-to-room cleaning flow: 
Bathrooms
Bedrooms 
Living room 
Kitchen 
Furthermore, working your way "out" of the home is most common among professional cleaners. This leaves the home spotless on your way out instead of tracking footprints or fallen debris from tools in already cleaned areas.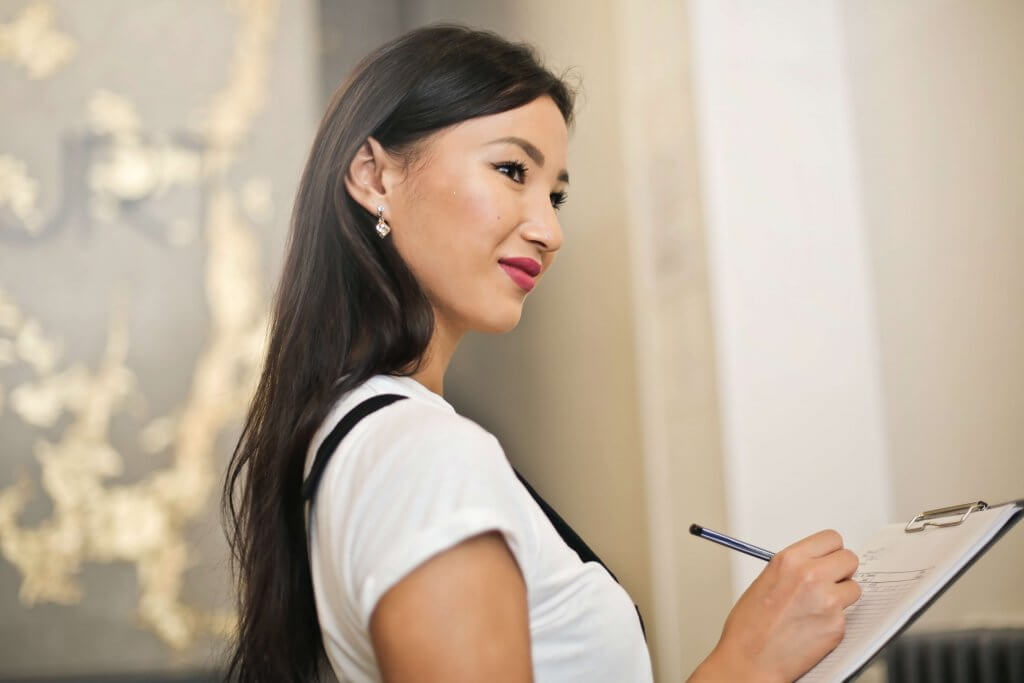 How to Determine the Best Order of Cleaning a Short-Term Rental 
Cleaning flows are different for every professional cleaner. Whether you prefer to start with the hardest rooms first or to start by task, your flow is unique. Figuring out the most efficient flow, though, can be challenging. 
If you are finding that you are rushing to get the simple tasks done, then it might be time to change up your cleaning flow. The best way to establish your own cleaning flow is by designing a checklist that works with you. 
Create a Cleaning Checklist
An Airbnb cleaning checklist is the best way to remain organized during your cleaning process. Try not to overcomplicate things; keeping your checklists simple and easy to follow will make them more useful. Also, be realistic in your checklist goals. All tasks should be able to be completed within a reasonable time and given maximum effort. 
How to Build Your Checklist 
When creating a checklist, first think about your tasks. Most cleaning checklists are separated by room, but sometimes completing your checklist by the task can be more efficient. For example, label your checklist groups as "dusting", "vacuuming", etc. in the order of completion. 
Following the labels, you can list the order in which you would like to complete the cleaning task per room. Rethinking your checklists to this flow can help ensure you complete every necessary task in each room. Of course, if you have specific tasks per room, you can make additional headings for those tasks.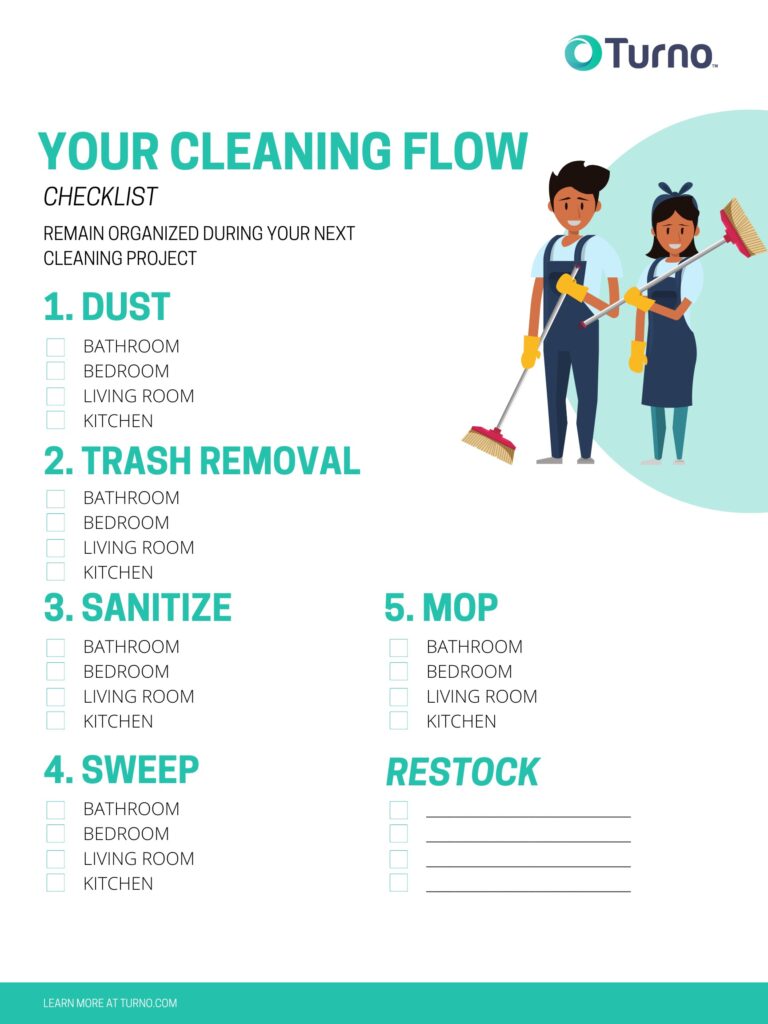 Take Note of What Rooms Need More Care
Before performing your cleaning, do a walk-through of the property. Sometimes guests can leave spills or hard-to-remove stains. Taking note of areas that need a bit of a deeper cleaning is always a good idea. This will let you know how long you should be taking on other tasks. 
Focus on Your Task 
When cleaning, clean according to the task at hand. If you are dusting, then dust room-to-room. Cleaning one room at a time can be tiring and cost you time. Becoming hyper-focused in a single room may cause you to neglect other areas of importance because you are rushing to get out the door. By cleaning per task, it will ensure the job is completed properly.  
Follow the Top-to-Bottom Rule While Cleaning 
When organizing your checklist, consider the order in which you will complete each task. Cleaning top-to-bottom is done by starting with cleaning tasks that are higher up and then working your way down. This ensures that dust and dirt fall so you can sweep it all up at the end.  
Mislabeling your checklist can lead to confusion and frustration if you are having to go back and repeat a task. Also, completing your cleaning projects in this manner will ensure that you remain consistent within each room.
Don't Forget The Odds and Ends 
Ceiling fans, floorboards, walls, etc. are often forgotten or overlooked when cleaning short-term rentals. Only tackling common surfaces will lead to dust and grime building up in other places, leaving hosts with unclean properties.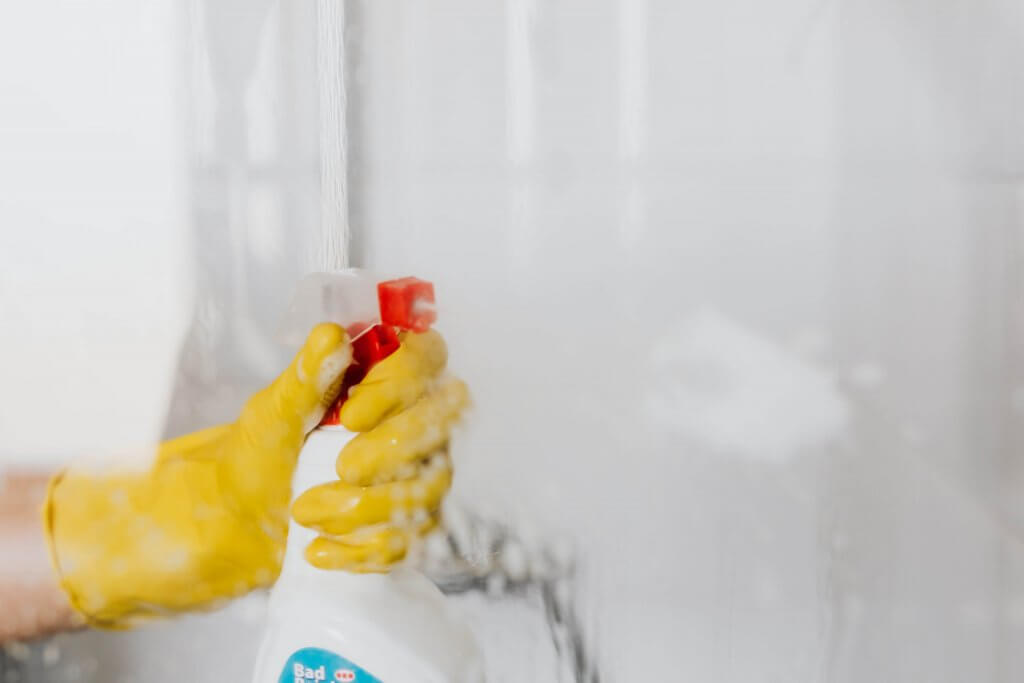 How Long Should Your Short-Term Rental Cleaning Flow Be? 
Managing your time throughout your cleaning process is important if you want to get the job done well. Typically, a well-thought-out cleaning procedure can last anywhere from two to four hours. This depends on the state of the house that the guests left it in. 
Establish Your Cleaning Procedures  
Creating the right cleaning flow for you and your business may take some time. Trial and error will help you determine just how much you prefer one technique over another.
Connect with short-term rental hosts through Turno to start perfecting your cleaning flow.