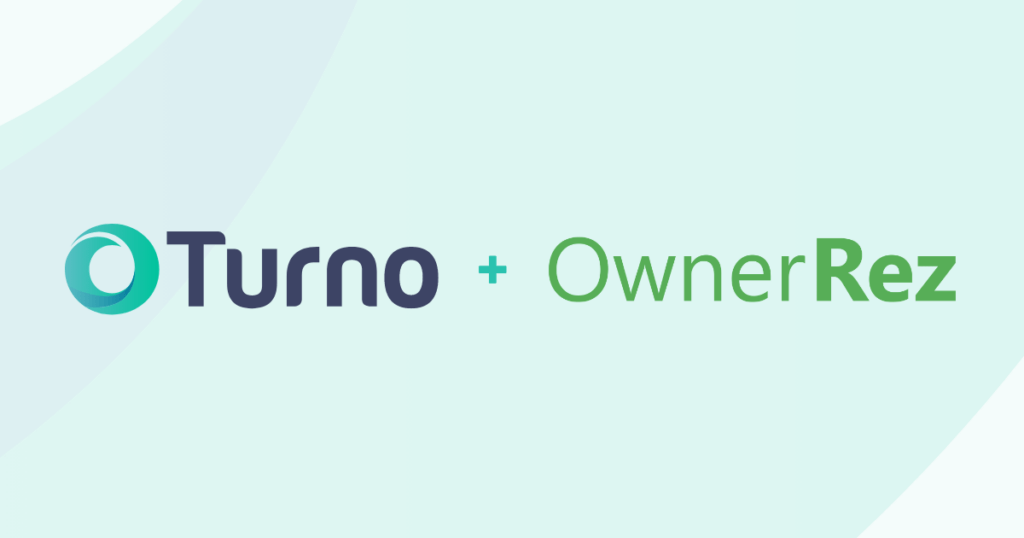 We are excited to announce that OwnerRez customers can now use Turno's cleaning and turnover management software for free.
If your OwnerRez and Turno accounts are already connected, great news! Your Turno subscription fee will be waived. No action is needed by you.
This new complimentary software offer gives OwnerRez customers access to Turno's Cleaner Marketplace for better rates and more consistent service by connecting you to a network of over 25K short-term rental cleaning professionals competing for your business. Please note that processing fees will still be charged when using services by Marketplace cleaners.
About OwnerRez
Experience the difference of "Elite." OwnerRez is internationally recognized as a leader in the vacation rental industry for channel management, CRM, PM, accounting, messaging, and websites.
Integrate with all major vacation rental channels to seamlessly sync availability, rates, rules, and listing content. Get your own modern fast website, process payments directly, manage inquiries, communication, and guest checkout with e-sign renter agreements.
How to Connect Your Accounts
Follow the steps below to easily connect your Turno account with OwnerRez.
Step 1
Sign in to Turno.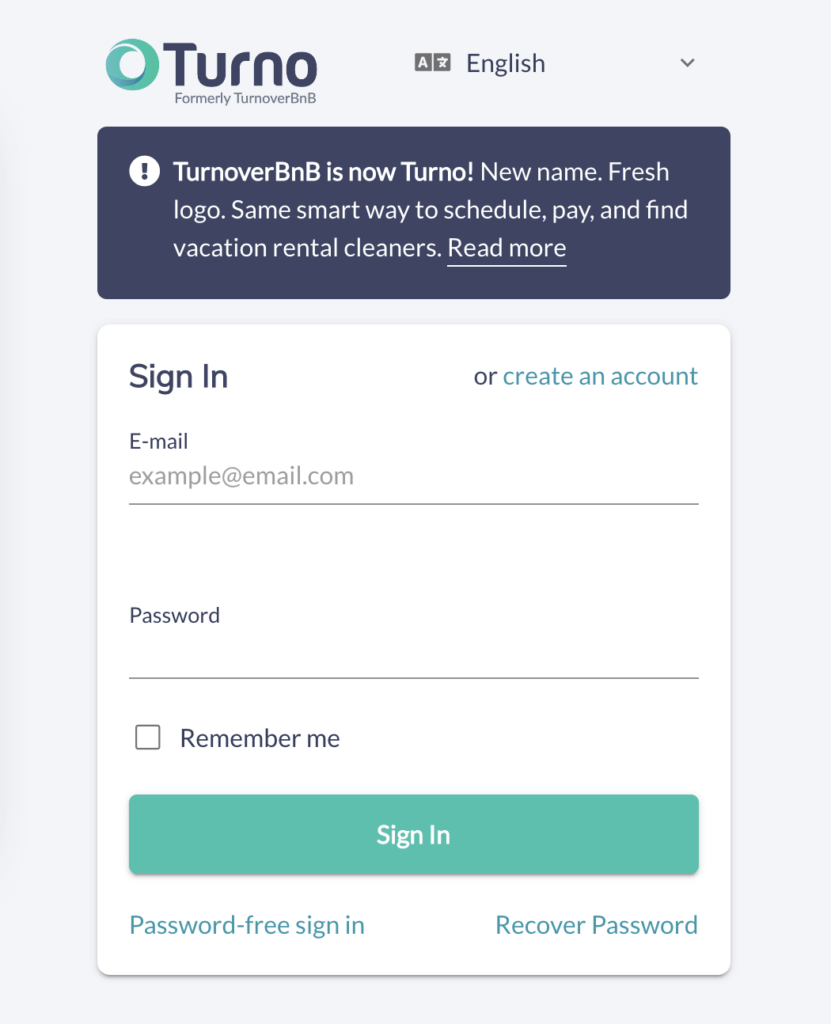 Step 2
From the Dashboard, click on your profile picture and select Integrations.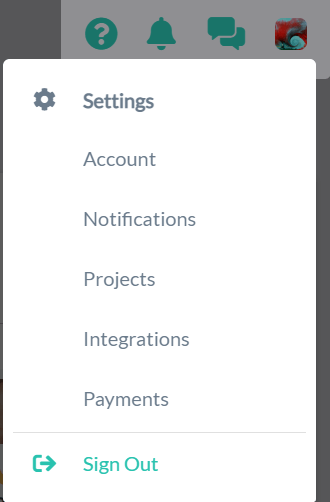 Step 3
On the Integrations screen, click Connect under OwnerRez.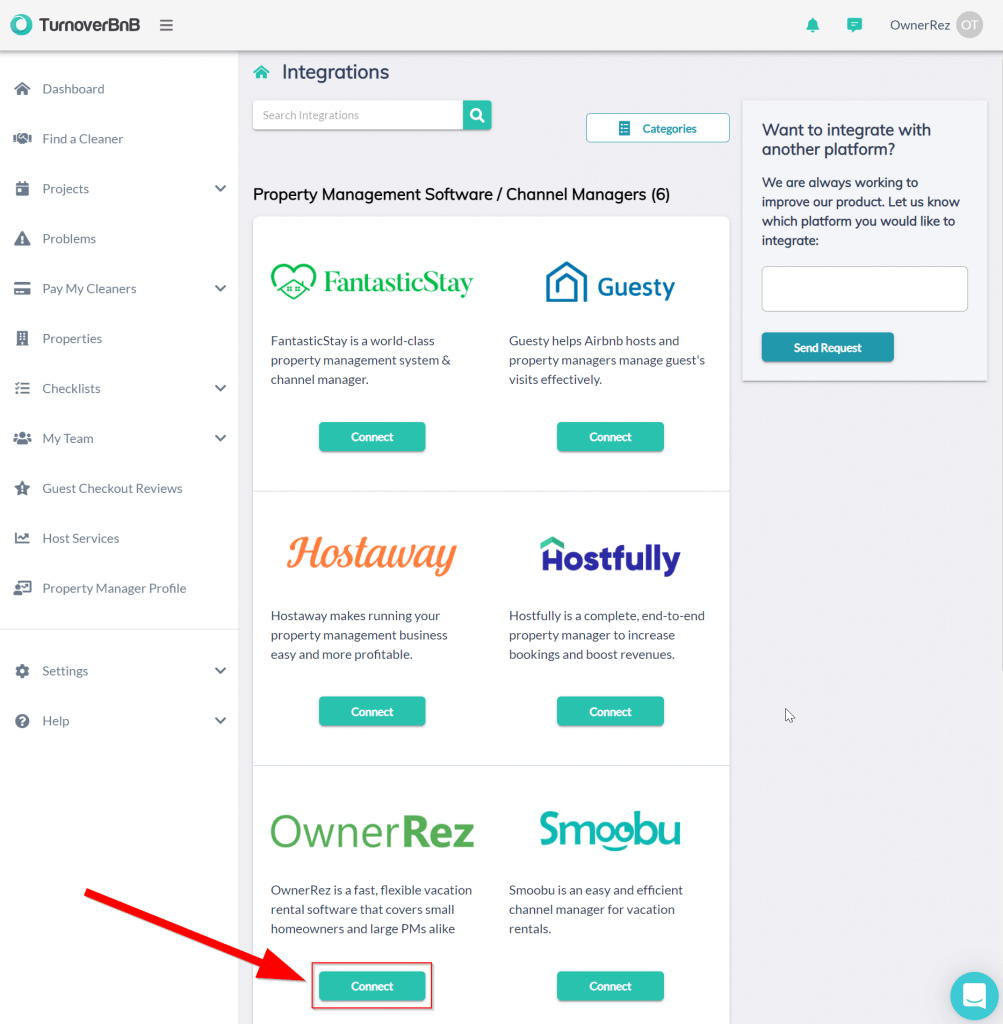 Step 4
On the Authorization page, click Authorize Turno.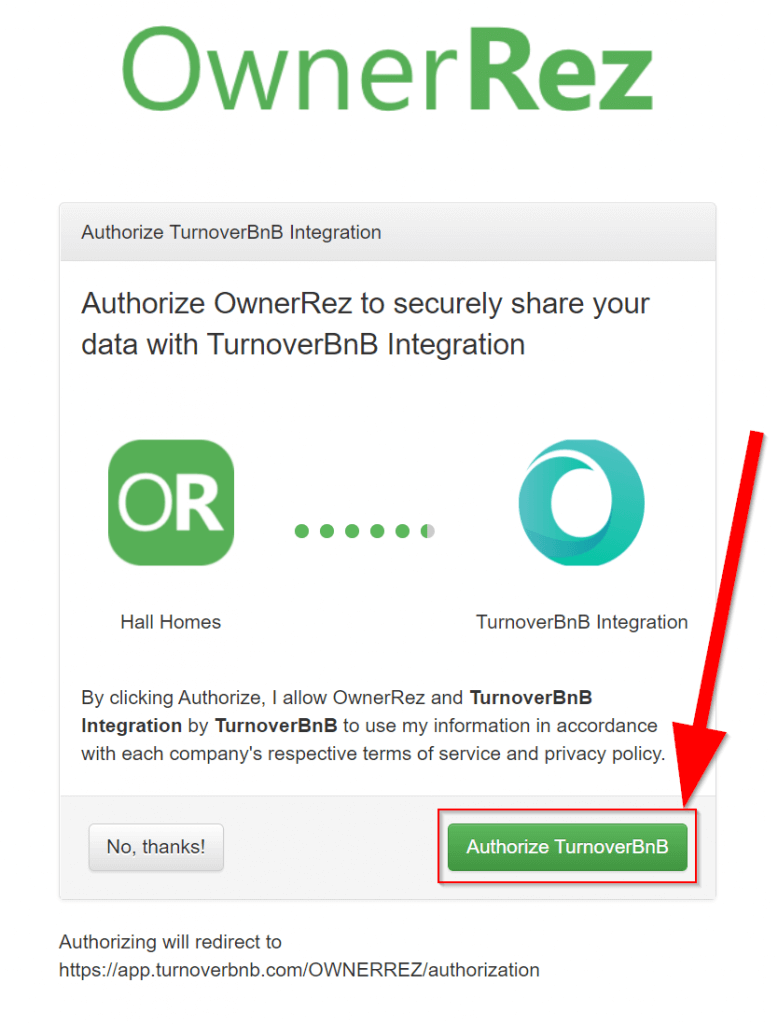 Step 5
Once authorized, you will be taken to a page to select which properties you'd like to link. Select the properties you'd like to include and click Link Listings.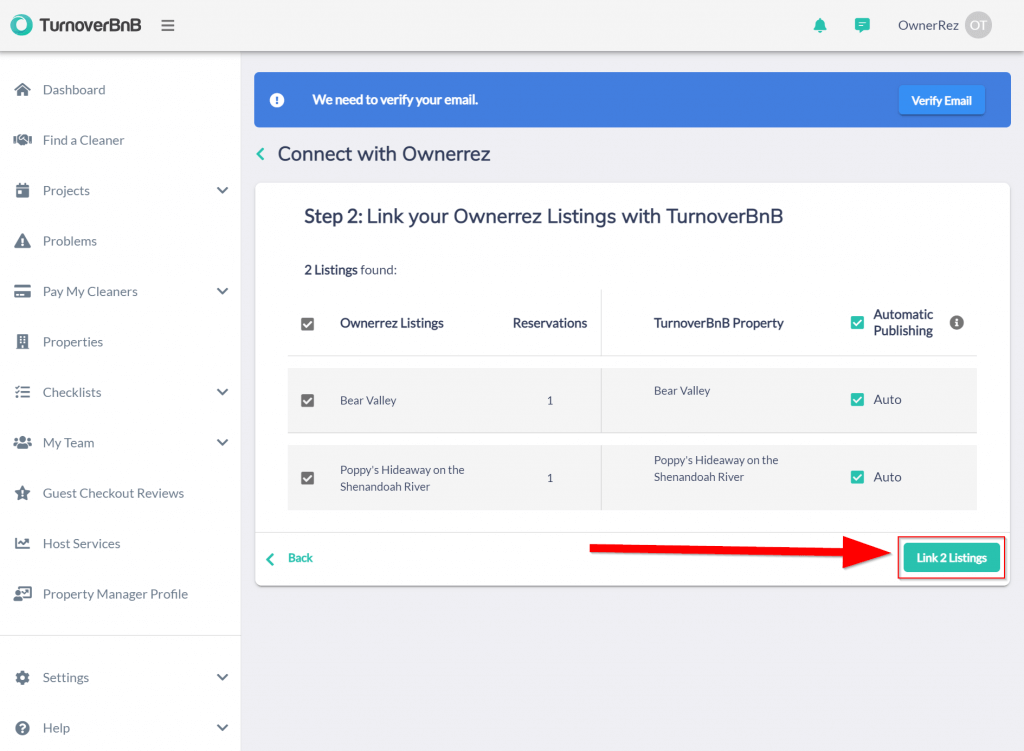 Connected your accounts and still not seeing your free subscription?
Please reach out to Turno's live 24/7 customer support team using chat in the bottom right corner of our website to get this corrected.