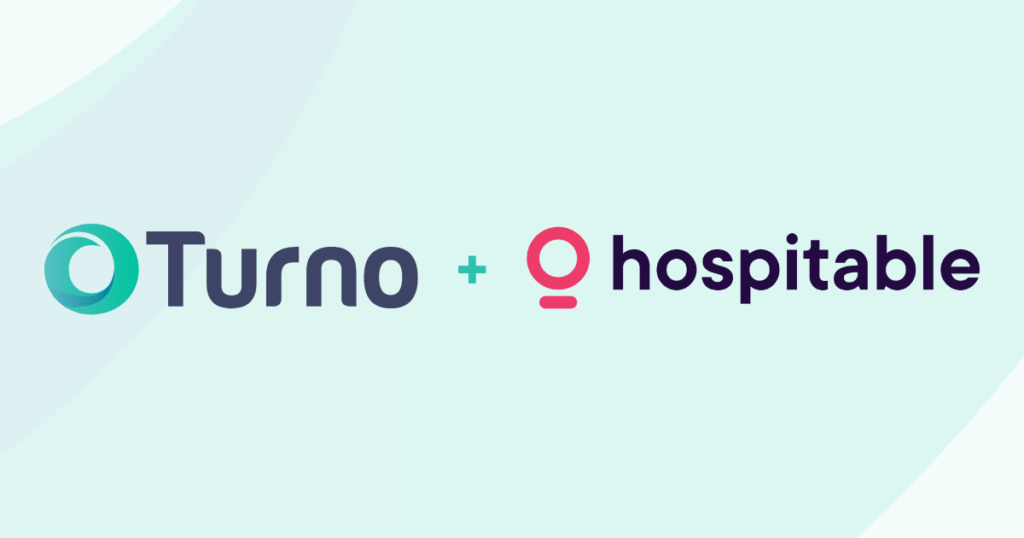 We are excited to announce our latest software integration with Hospitable, a PMS that centralizes all your properties in one convenient dashboard and automates communication with guests. Simply put, Hospitable automates the day-to-day tasks that should be managed by technology, freeing up hosts to deal with only the issues that need a human touch.
Hospitable users will now benefit from our direct software integration, allowing Turno to automatically sync with your booking calendars to schedule your cleanings automatically.
If you are looking for a new cleaner, simply provide your property details to get started and begin receiving bids from over 35,000 service providers worldwide on the Turno cleaner marketplace. Using their own app, cleaners can receive updates, use checklists, report problems, track inventory, and send hosts messages.
About Hospitable
Hospitable helps you automate messaging, team, and operations management and run all your Airbnb and Vrbo properties from one convenient dashboard. Its mission is to make it easy for the everyday host to access state-of-the-art technology.
Hospitable helps property owners and managers run more than 230,000 properties in more than 140 countries worldwide.
How to Connect Your Account
Follow the steps below to connect your Hospitable account with Turno.
Step 1
In your Hospitable account, click on Apps in the main menu.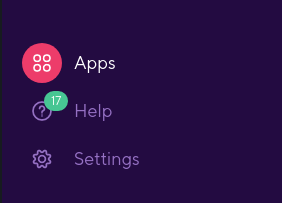 Step 2
Select API keys from the Tools.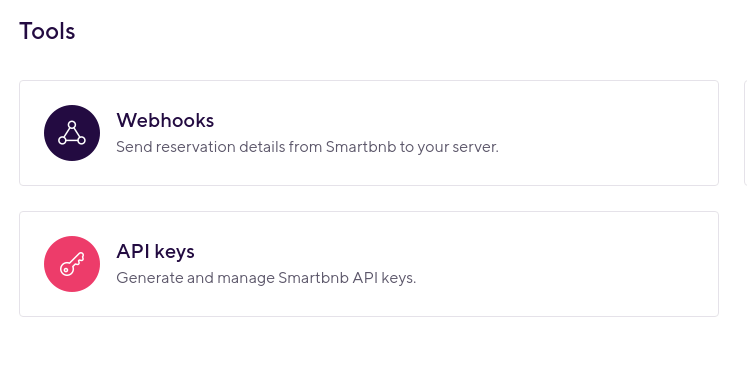 Step 3
Add a new API key by clicking the +Add new button.

Step 4
Copy both the Client ID and Client Secret.

Step 5
While keeping the Hospitable window open, open a new browser window. In the new window, log in to the Turno web app. From the Dashboard, click on your profile picture and select Integrations.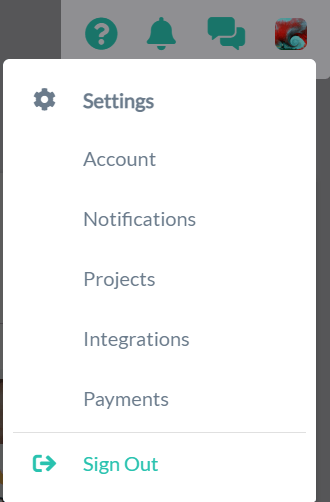 Step 6
On the Integrations screen, click Connect under Hospitable.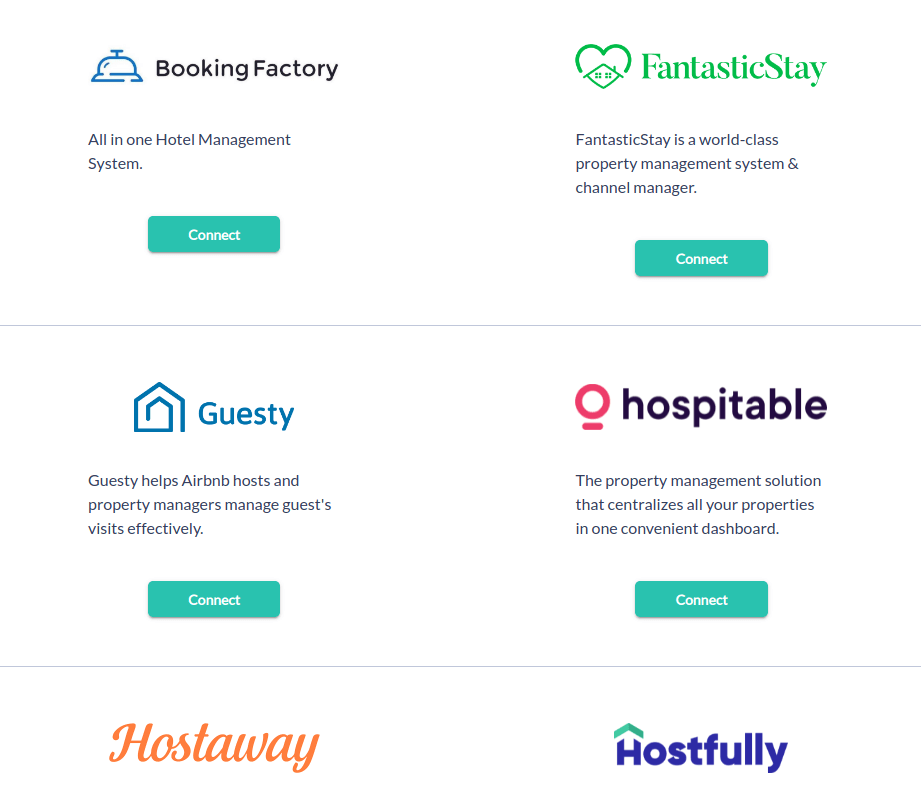 Step 7
Next, paste both the Client ID and Client Secret from Step 4 into the respective fields. Once completed, click Next.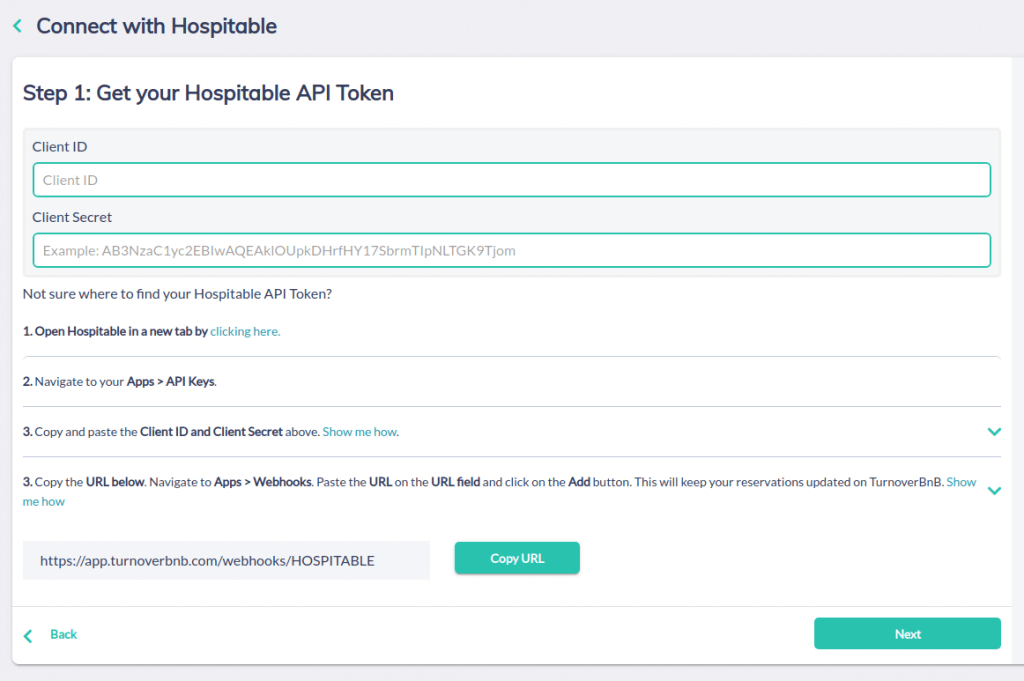 Step 8
Next, go back to the open Hospitable window. From the main menu, click on Apps once again.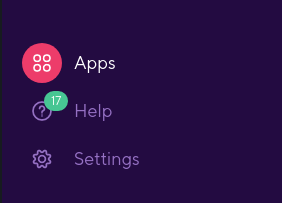 Step 9
Select Webhooks from the Tools.

Step 10
Next, type in the URL as shown in the image below. Then click Add.

Step 11
Lastly, go back to the open Turno window. You will now be prompted to select the properties you'd like to include. Once selected, click Link Listings.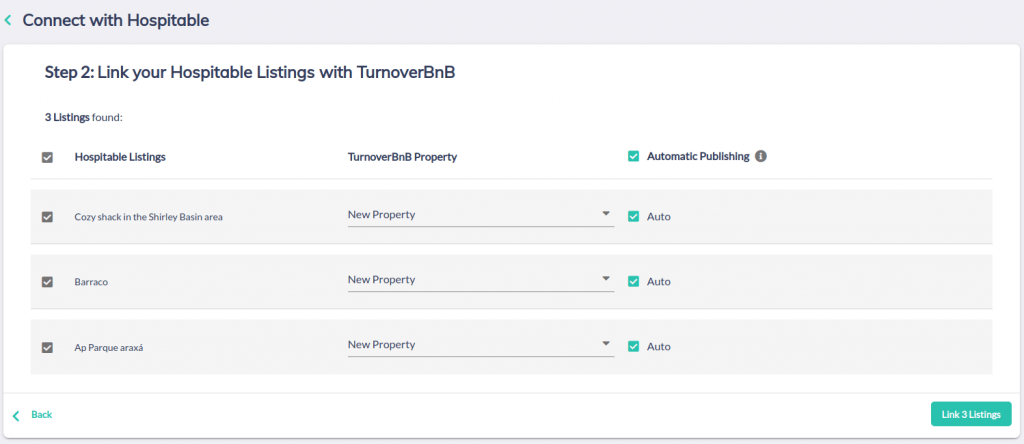 Other Software Integrations
Turno currently has direct software integrations with Guesty, Smoobu, Hostaway, FantasticStay, Hostfully, OwnerRez, and now Hospitable. We are always working to improve our product and finding new ways to innovate vacation rental cleaning.
Continue to follow our blog and social media channels for more news on exciting integrations and ways we're making vacation rental cleaning easier.