Why Guidebooks Are an Essential Communication Tool For Today's Hosts
The travel landscape is changing along with the demands and expectations of travelers. Today's new vacation rental guests are the result of a couple of converging trends:
Business travelers are turning to vacation rentals. As many as 700,000 companies use Airbnb or Airbnb For Work to manage travel for their employees.
Families are choosing vacation rentals more and more these days — and they're staying longer. In 2021, families accounted for one-third of Airbnb's bookings, up from just over one-fourth of bookings the previous year. Many families love the flexibility of being able to include their kids, friends, pets, or extended family during their travel.
These trends have sparked a new type of vacation rental stay: "flexcations." Coined by Vrbo, flexcations tap into the reality of flexible and remote work and school schedules.
Whether a business traveler, family, flexcationer, or individual, each type of guest wants four things: choice, convenience, control, and comfort. They want a variety of amenities to choose from. They want information at their fingertips. And they want to know how to optimize the use of their rental for greater comfort. An Airbnb guidebook helps you achieve all of that and more.
In short, guidebooks are a necessity if you want to please your guests, build your brand, and create a solid base of repeat visitors.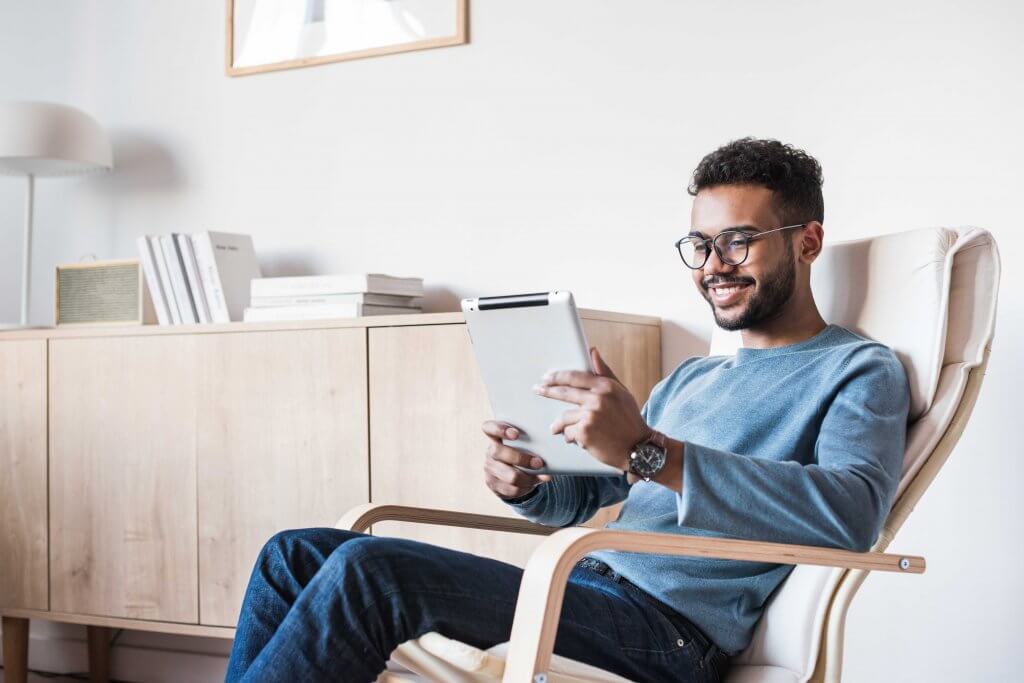 5 Ways Guidebooks Benefit and Build Your Airbnb Business
Guidebooks are not only a great communication tool, but they are also a good brand- and business-building tool. Here are five ways guidebooks can help you grow your business and win more Airbnb guests:
1. Establishes You as an Expert Host
It should be clear by now that good, old-fashioned hospitality can be achieved with a thoughtful focus on great communication and relationship building.
Once a guest makes a reservation, you become their virtual concierge, tour guide, and host. Chances are, guests won't be familiar with your property, neighborhood, or city. They'll need an expert to help them navigate their way to a memorable stay. Your guidebook is their gateway to all the cool things about your home and destination.
Many guests like to pre-plan to create their perfect trip itinerary, some in great detail, with every minute mapped out. A guidebook is their essential planning tool. Whether it's the kid-friendly local coffee shop or the new art gallery in the town center, your guests will appreciate your insider's view.
2. Launches You Into Your Local Small-Business Ecosystem
As a vacation rental host, you are part of your town's small-business ecosystem. An Airbnb guidebook is one way you can support other local small businesses. Specifically, you can highlight local restaurants, grocery stores, shopping malls, and more in your guidebook, helping drum up business for them.
This can have a boomerang effect. When these shops and eateries feel the positive impact you are having on their businesses, they may start recommending you as a top lodging choice to friends, family, and customers.
Strong local word-of-mouth can set you above the competition and establish you as a viable member of the local business network. In destinations where there is friction between short-term rental hosts and the community, this can help relieve some of that tension and build bridges.
3. Builds Your Brand and Leaves a Lasting Impression
Your guidebook is the best brand-building tool you have. It allows you to sell the benefits and features of your home and gives your guests assurance that they made the right choice. It also offers a personal view of your guests' destination and shows that you care about guests' stays.
All of this makes for a lasting impression, one that is shared every time a guest talks about their trip. Be sure you manage that impression well.
4. Improves Your Review Scores
That strong word-of-mouth we discussed above is the key to building strong and positive reviews.
Review scores have an impact on how your listing is ranked on searches for your destination on travel websites. High review scores keep you higher in the rankings and make you more competitive. Since communication is one of the top criteria upon which reviews are based, an attractive, useful guidebook can help garner more 5-star reviews.
A digital guidebook is part of your Airbnb listing page, so it contributes to the general look and feel of your listing and increases your credibility as a host. The more your guidebook stands out, the more you and your listing stand out.
5. Opens the Door to Added Revenue Streams
A good guidebook is not just a digital FAQ — it is also the key to selling add-on services or upselling your conveniences.
Beyond your room rates, there are a number of additional services you can provide at a charge for guests. Some of the more obvious upsell services include:
Early check-in fees
Late check-out charges
Mid-stay cleaning services
Pre-arrival groceries
Airport pickup
Floral services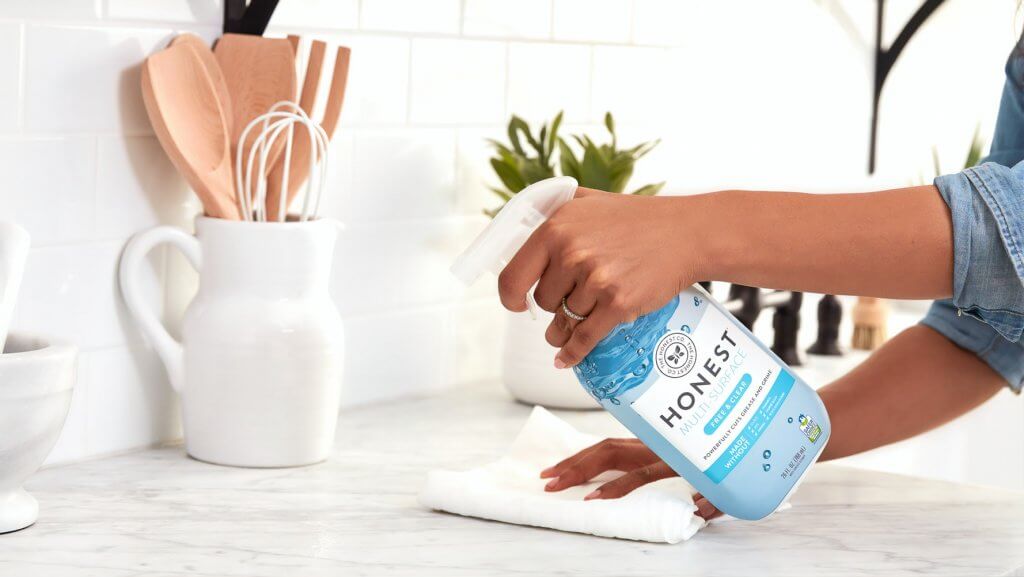 Use your imagination and listen to guests' requests to create any number of positive revenue streams for your vacation rental business. There may also be affiliate programs with your local attractions that pay healthy commissions to hotels and other lodging facilities that send them guests.
The good news with these extended revenue sources is that you keep 100% of the dollars you make on the upsell.
Vacation Rental Guidebook Basics
Guidebooks have become one of the most critical hospitality tools for successful vacation rental hosts. They're your virtual front desk, room service, and concierge — all rolled into one.
The ideal guidebook assures your guests that they are in good hands. It combines the traditional handbook, containing all the details about the property, with a good travel guide that has all the details about the destination.
With a good guidebook, guests can run the place, find a good meal, and find out where the action is in the area.
Digital vs Printed
Guests are becoming accustomed to fewer face-to-face interactions. This means that a digital guidebook option is the best way to go in this new Airbnb-centric travel landscape. In fact, the use of digital guidebooks more than doubled in 2020, becoming what is considered a best practice for vacation rental hosts.
Many hosts still provide a physical handbook, as some travelers, particularly older travelers, want a physical guidebook they can touch and feel. By and large, however, guests simply expect a digital guidebook these days. From the moment they check out your listing on Airbnb or Vrbo, they expect a guidebook to be present.
Many booking channels, like Airbnb and Vrbo, include tools to create a basic digital guidebook with all the key components. That said, there are a variety of software choices for more sophisticated guidebooks, including:
What Goes In a Guidebook: Content Must-Haves
An effective guidebook should contain a useable handbook and a reliable travel guide.
Traditional vacation rental handbooks contain:
Welcome message: For a host, a friendly welcome is par for the course. Make your guests feel at home and that you've got their backs.
Outline of the house rules: These can include the number of guests allowed, quiet hours, trash and dishwashing etiquette, and pool rules.
Emergency contacts: Let your guests know how to reach you and local service providers for any perceivable emergency.
How-to guide for using appliances and amenities: WIFI codes, cable instructions, and other tips for using appliances should be covered.
To continue, an in-the-know, local travel guide should include:
Best dining options: Be sure to include your favorite hidden local gems.
Local services: Local cleaners, salons and spas, gym, printing and delivery services, and transportation services should always be highlighted. Directions to the train or bus station and local car rentals are things to include.
Tours and attractions: There may be attractions in your area that the locals take for granted but visitors would find fascinating. Local historic tours or pub crawls are all perfect choices for the out-of-towner.
Upcoming events: What shows and concerts are in town? Provide a list of local fairs, charity events, farmers' markets, parades, marathons, and other events.
Language: Consider adding a section in your travel guide dedicated to the language in your area. List some common sayings to ensure that your guest can interact with others if they do not speak the native language. You may also want to encourage guests to download a language translation app, such as TripLingo or HelloTalk.
Presenting Your Airbnb Guidebook to Guests
Here are three ways you may wish to display your travel guide:
Shareable Link or File
Create a link to your website or file to share information electronically quickly. Consider communicating with your guests in advance of their trip to assist them as they start planning.
QR Code
A QR code is a scannable auto-generated code that directs you to a website or webpage with more information. By creating a dynamic QR code, your guests will be able to view your travel guide electronically right from their own personal devices.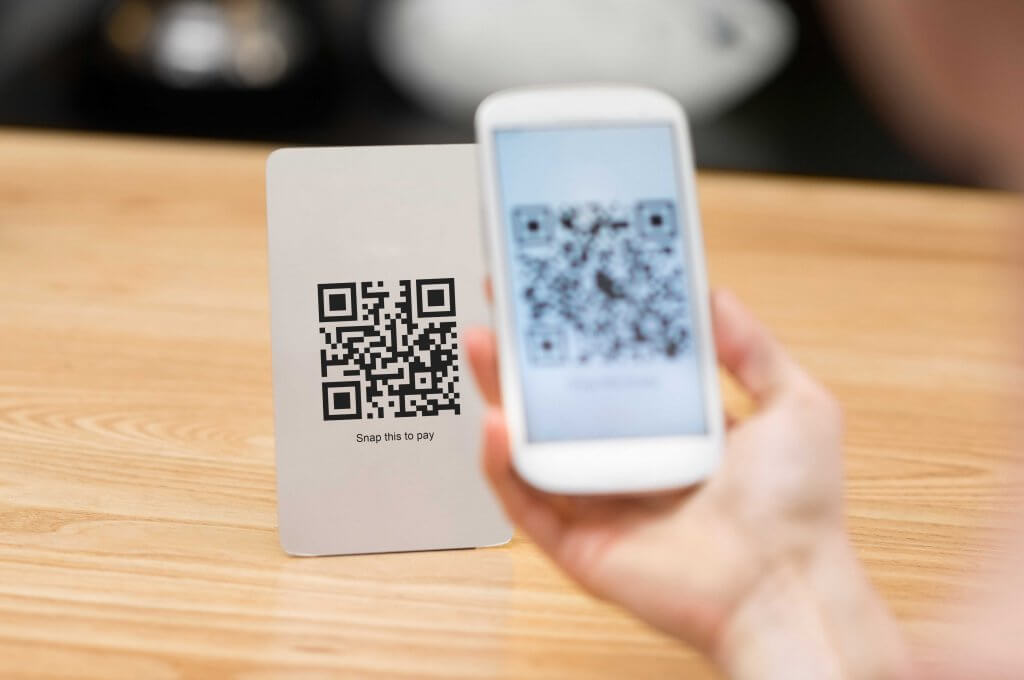 Physical Book
Displaying a physical travel guide is an excellent add-on to any table. If you would like to get creative, use a website that can generate templates, customize fonts, and upload images. Next, print out the pages and add them to a binder or even publish them through an online company such as Snapfish or Shutterfly to create an impressive guide.
Guidebooks: The New Hospitality Normal
Given the rising popularity of vacation rentals, Airbnb hosts, new and old, have a tremendous opportunity to attract many new guests but also to achieve what hotels never can: true hospitality. Hospitality at its core is understanding and anticipating guests' needs and making them feel at home.
A guidebook can help you achieve that hospitality. Make your guidebook personal and put yourself in the guest's shoes. What would you like to know when arriving at a new destination? Always assume it's a guest's first visit to your location, and help them feel at home from the moment they arrive.