Should You Start a Vacation Rental Cleaning Business?
The importance of Airbnb cleaning business cleanliness was made clear when Airbnb issued a cleaning protocol back in April 2020, in the early stages of the pandemic. Now, people have a better understanding of the importance of cleanliness in shared spaces. This has led hosts and guests alike to place a greater premium on clean properties likely for the foreseeable future.
That said, most hosts aren't actually doing their own cleaning most of the time. Some are — particularly in more casual arrangements — but hosts for whom Airbnb is more of a business are often relying on third-party Airbnb cleaning services.
This is becoming so common, in fact, that there remain opportunities to start cleaning businesses in this space. But before starting your own Airbnb cleaning business, there are multiple factors to consider.
You'll want to think about your budget, where you want to offer your services, how you want to market your cleaning business, and more. Thinking through these details ahead of time can help your new venture to be a lucrative one.
How Profitable Is an Airbnb Cleaning Business?
On average, Airbnb cleaning services are needed roughly every three months for deep cleaning and every turnover for a typical, light cleaning. Depending on the services they offer and how often they complete cleaning projects, Airbnb cleaners in the United States earn $51,228 per year on average.
Overall, cleaning for Airbnb is a job in constant demand, and one which, done well, can be quite successful. If this idea appeals to you, how exactly should you go about starting an Airbnb cleaning company?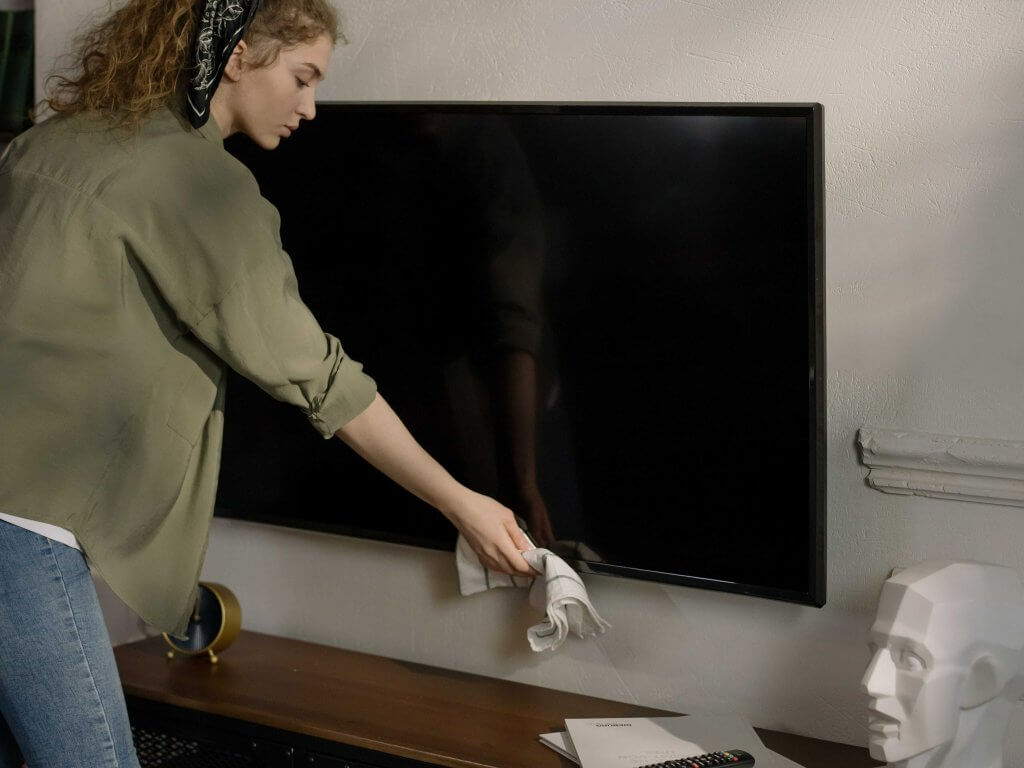 5 Steps to Start an Airbnb Cleaning Business
Is now the right time to start your very own Airbnb cleaning business? Follow these steps to help you get started.
1. Establish a Process
Different host properties have different demands. But it's still in your best interest when establishing a cleaning business to create a cleaning process checklist that you can rely on. Maintaining consistency in your cleaning jobs will ultimately make it easier for you and your cleaning team to get through your jobs quickly.
So long as the cleaning checklist is thorough and produces good results, this can all amount to a more efficient business.
2. Determine Costs
A cleaning business can sound like a fairly simple thing to set up, and in some respects, it can be. That said, if you're going to succeed, you'll still have to plan ahead, particularly with regard to costs and supplies.
Having an idea of your operation's costs will help you to price jobs and manage cash flow for success. This means careful consideration of equipment, maintenance, travel, pay for employees, and so on — all of which will help you to sustain operations and price your jobs appropriately.
How to Determine a Pricing Structure
Just as it's important to keep a close eye on costs, it's also crucial to be mindful when establishing a pricing strategy for your business. Of course, you'll want to charge clients at least enough to cover expenses — but how should you price your services in order to make a profit?
First things first, when pricing your cleaning service, it's helpful to look at what local competitors are charging. This will give you an idea of how much customers in your area are willing to pay while also allowing you to have an edge over the competition.
You should also decide whether you want to price per job or by the hour. Most Airbnb cleaners suggest pricing per hour, as you never know what condition the rental property will be in until you see it. You wouldn't want to charge a flat rate only to find out that what you anticipated to be a 2-hour job actually takes you all afternoon.
The national average cleaning cost is between $25 and $50 per hour. This range only includes a standard cleaning, and any add-ons or deep cleaning would be an additional cost. Taking into account this national average and your competitors' prices will help you determine what to charge your own clients.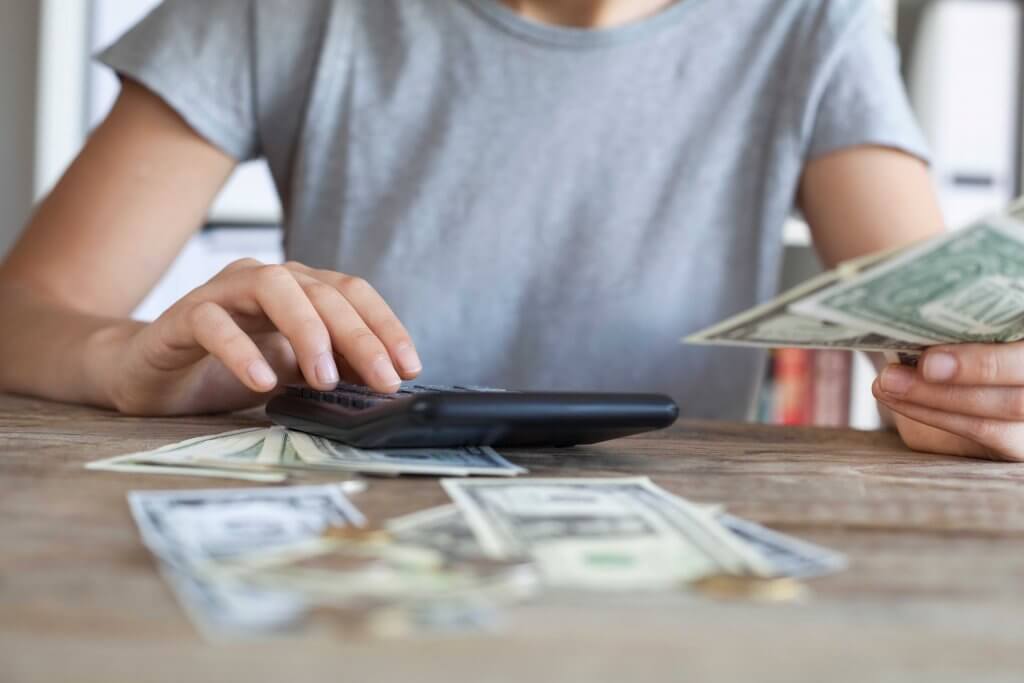 3. Handle Licenses, Permits, and Insurance
We won't spend too much time on these points because the specifics will vary depending on where you start your Airbnb cleaning business. Still, it's important to make a point of looking into any licenses, permits, or business insurance you may need to operate legally and responsibly.
This is simply a matter of setting up the business properly to avoid unnecessary complications or expenses once you're up and running.
4. Start Marketing
Eventually, once you have everything ready to go, it's important to market your cleaning business.
This is actually an easier task than with other new, small businesses because you have a particular target audience. You have one ultimate goal: find ways to reach Airbnb hosts.
Direct communication is an option and can be your most effective one. You also won't want to ignore the basics, such as establishing a business website and social channels and doing what you can to stay visible online in your area.
Some of the most popular ways to market your cleaning business are:
Word-of-mouth referrals
Digital ads
Social media and a professional website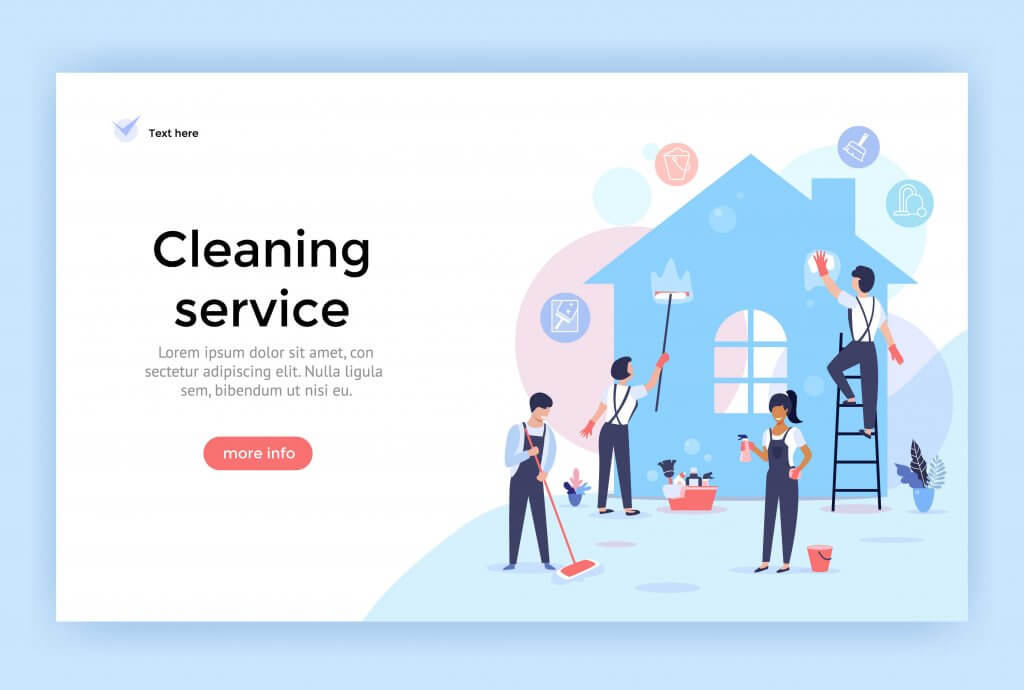 Ultimately, you need to ensure that hosts can see and consider your business. As our next and final point will cover, it will become easier to get more jobs once you complete a few.
5. Track and Collect Reviews and Comments
The rating systems within Airbnb have been described as a "win-win" for hosts and guests alike. In other words, hosts and guests benefit from being able to see each other's ratings.
As the operator of a cleaning business, however, you become a third beneficiary, in that you can scope through reviews of properties you've worked on and find positive comments about the cleanliness. These are not uncommon on Airbnb pages, and they can effectively serve as endorsements for your work.
Track and collect these reviews and comments, and you'll be able to make much more effective pitches to vacation rental owners and hosts.
Frequently Asked Questions About Starting an Airbnb Cleaning Business
Can I make money cleaning Airbnb?
Yes! Vacation rentals have become an increasingly popular option for travelers, and even with the recent pandemic, the industry is booming.
One example, MaidThis, a professional cleaning company with an emphasis on short-term rental cleaning, brings in more than $100,000 per month by doing cleanings for Airbnb hosts.
Even smaller cleaning businesses and individual cleaners have seen immense success from offering vacation rental cleaning services.
"[I] basically tripled my income by transitioning my portfolio, my properties from out of long-term tenants and into the Airbnb model." – Noelle Randall, How To Start An Airbnb Cleaning Business
How do Airbnb customers get cleaning?
Some hosts, particularly those with one or two properties, may choose to clean their rentals themselves. That said, many hosts decide to hire outside help so that they can focus on other aspects of their business, such as communicating with guests and attracting more clients.
Since Airbnb does not provide its own cleaners, and since cleaning an Airbnb is a lot to take on for a busy host, hiring professional cleaning services is a wise solution.
How can I advertise my cleaning business on Airbnb?
At this time, Airbnb doesn't provide the ability for cleaners to promote their businesses on the company's platform. Instead, vacation rental cleaners can advertise their services on Facebook groups, Craigslist, their own social media channels and website, and using paid ads — to name a few options.
Another way to find clients as an Airbnb cleaner is to join the Turno cleaner marketplace. Joining is free and allows cleaning businesses and individuals to bid on projects in their area so that there will never be a shortage of cleaning jobs.
How much do Airbnb cleaners make?
Airbnb cleaning professionals can make around $40 per hour for standard cleaning. For deep cleaning, however, vacation rental cleaners can make $60 or more per hour.
The amount of money your cleaning business can make depends on how many properties you're able to clean and how quickly you can do so.
Reach Success as a Vacation Rental Cleaning Business
Follow these steps diligently and you'll not only be able to start an Airbnb cleaning business, but you'll also be on your way to building it to compete.
If you're brand new to the industry and need customers, or if you've been in the game for a while and simply want more clients, Turno is the ultimate way to find more vacation rental cleaning jobs in your area.
Simply sign up for our free cleaner marketplace, and watch the customers come pouring in.