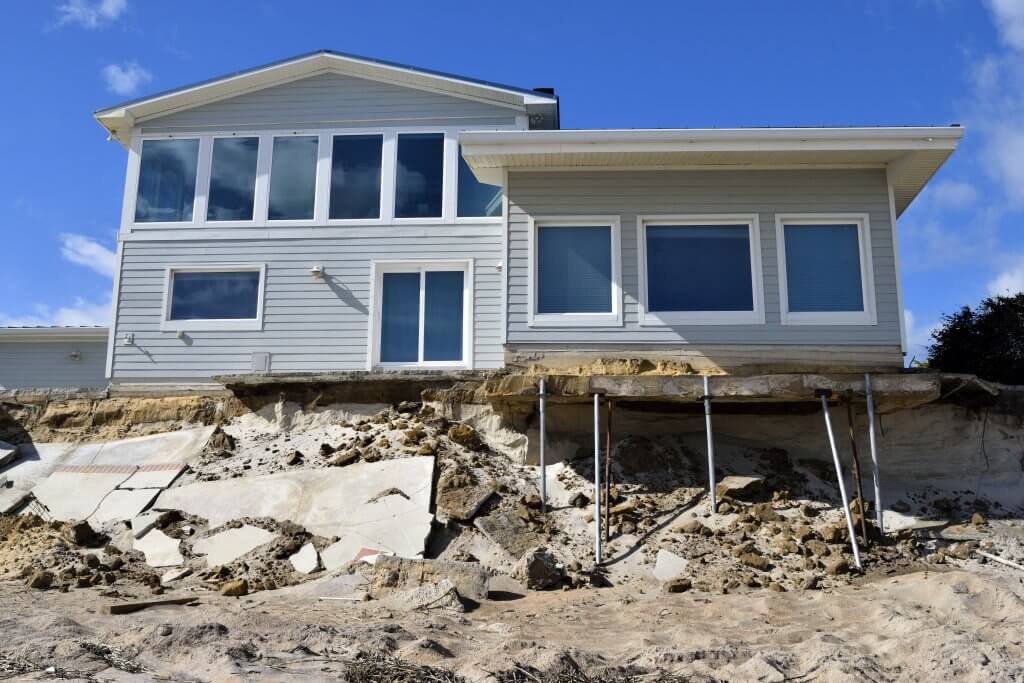 This article was submitted by: ATI Restoration
No vacation rental is safe from natural disasters. If your property is your business, as it is with vacation rentals, you should be on high alert. Flash floods, fires, and power outages are the consequences of common natural disasters, such as hurricanes, tsunamis, wildfires, and earthquakes. While natural disasters can't be prevented, you can reduce the impact and improve the safety of your guests and employees by having an emergency plan. Below are some tips on how to prepare your vacation rental for unexpected natural disasters.
Create an emergency plan
Your first step should be identifying the possible worst-case scenarios and finding possible mitigation solutions. This should include minor outcomes, such as a few hours of a power outage due to flooding, exterior damage to property due to falling trees, and worst-case scenarios, such as extensive water damage, property damage by fire, and more. Your emergency plan should focus on addressing common natural disasters in your area. The emergency plan should contain the following;
Your address and contact information
Local emergency numbers
Local map
Sources of helpful information
Designated meeting area in your property
Identifying possible risks is a good way to protect your property and guests in advance, as it provides a roadmap to recovery. You can use this IRS emergency guide or this Federal Emergency Management Agency guide when creating your emergency plan.
Have the right insurance
The risks of being affected by a natural disaster might be high or low, depending on the location of your property. Regardless, you need a detailed vacation rental insurance policy to protect your building and its occupants. You should review your insurance policy to understand what's covered and excluded from the policy.
For instance, some standard homeowner's insurance policies only cover property damage caused by harsh weather, such as damaged roof or broken windows, but doesn't compensate the damage caused by floods. You might also need natural disaster-specific insurance if your property is located in a disaster-prone area. In case a disaster occurs, remember to call your insurance company immediately, even before contacting restoration professionals.
Create an inventory list
You should also ensure that you have a detailed and updated inventory of the contents of your vacation rental property. This should include videos, photos, and itemized list of your assets in the property, such as home appliances, furniture, houseware, electronics, and any other personal property.
Updating your inventory regularly is prudent as it will make it easy for you to identify gaps in your insurance policy. Besides, if a disaster strikes, you will need this list to make solid claims for reimbursement.
Don't keep your inventory list in the rented vacation home, as it will be damaged alongside other items. Consider keeping it digitally, either in a word document or online cloud storage, where you can easily access it.
Avail essential supplies and a first aid kit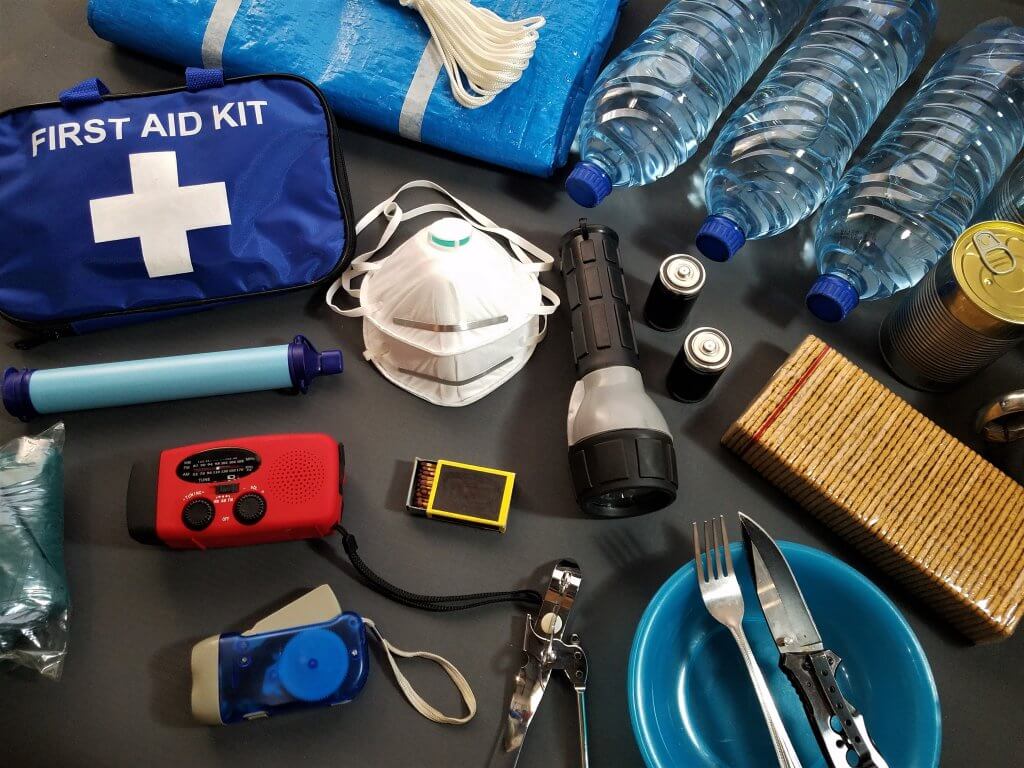 A first aid kit is a must-have in any vacation rental property, even without imminent risk of natural disasters. Fortunately, you can easily purchase a readily assembled kit from local stores or make one. Apart from the basic first-aid kit, you should also provide additional supplies, often called the 72-hour emergency supplies kit. The kit should include;
Basic utensils
Basic tools, such as pliers, screwdriver, hammer, wrench, pocket knife, and gloves
Garbage bags
Candles, lighter, or match sticks
Additional water, at least 2 liters per person every day
Batteries and flashlights
Toiletries – toilet paper, wipes, and hand sanitizer
Water purifying tabs
Fuel and fuel-operated stove
Duct tape
Whistle
A portable radio
Preparing for hurricanes in the coastal regions
Hurricanes are a common and most devastating natural disaster affecting owners of vacation rentals located along the Pacific and Atlantic oceans. Unfortunately, hurricanes not only affect properties perched along the coast, as effects of the resulting rains, winds, and floods can extend up to 100 miles inland.
The best way to prepare for hurricanes is to begin by identifying hurricane seasons, which extend from 1st June to 30th November and 15th May to 30th November for the Atlantic and Pacific oceans, respectively. You should also invest in hurricane shelters, which easily lock up. These shelters have additional inclusions, such as shutters, which prevent water damage and broken windows.
You should also reinforce all entry points to minimize the risk of wind and water damage. Additionally, trim trees and other tall plants/limbs around your property. Repair broken fences, remove loose tiles, debris, and replace old shingles to minimize possible damage caused by winds.
Preparing for wildfires
You should also prepare your vacation rental for possible fire damage. For this, begin by identifying the fire danger rating of your property. The National Forest Service fire danger rating range from low to high/extreme levels. This rating considers various factors, including weather topography, fire fuels, and other fire risks.
If your vacation rental property is in an area prone to wildfires, landscaping your home property is the best prevention measure. Minimize grass and other fuels in your compound to slow the spread of fire. Fortunately, most of these preparation measures also come in handy for other natural disasters. For instance, landscaping your property also helps manage floods.
Wrapping up
Regardless of your vacation rental location, your priority should be identifying potential risks and the vulnerability of the region to natural disasters. With this, you can easily prepare various mitigation measures to minimize the damage. While dealing with a natural disaster is overwhelming, being prepared for any eventuality gives you some peace of mind.