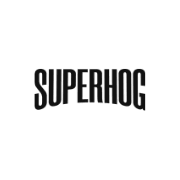 SUPERHOG
SUPERHOG is a software solution that combines advanced guest screening with embedded insurance to deliver better bookings, less damage, and greater guest insight.
Host experience is just as important as guest experience. SUPERHOG provides reliable guest verification to help hosts and property managers streamline the onboarding process, eliminate risks, and increase property safety.
SUPERHOG is featured in Turno's eBook How to Start an Airbnb: The Complete Guide for New Hosts, offering hosts and property managers actionable tips on protecting their homes while making it easier to develop trust with guests.